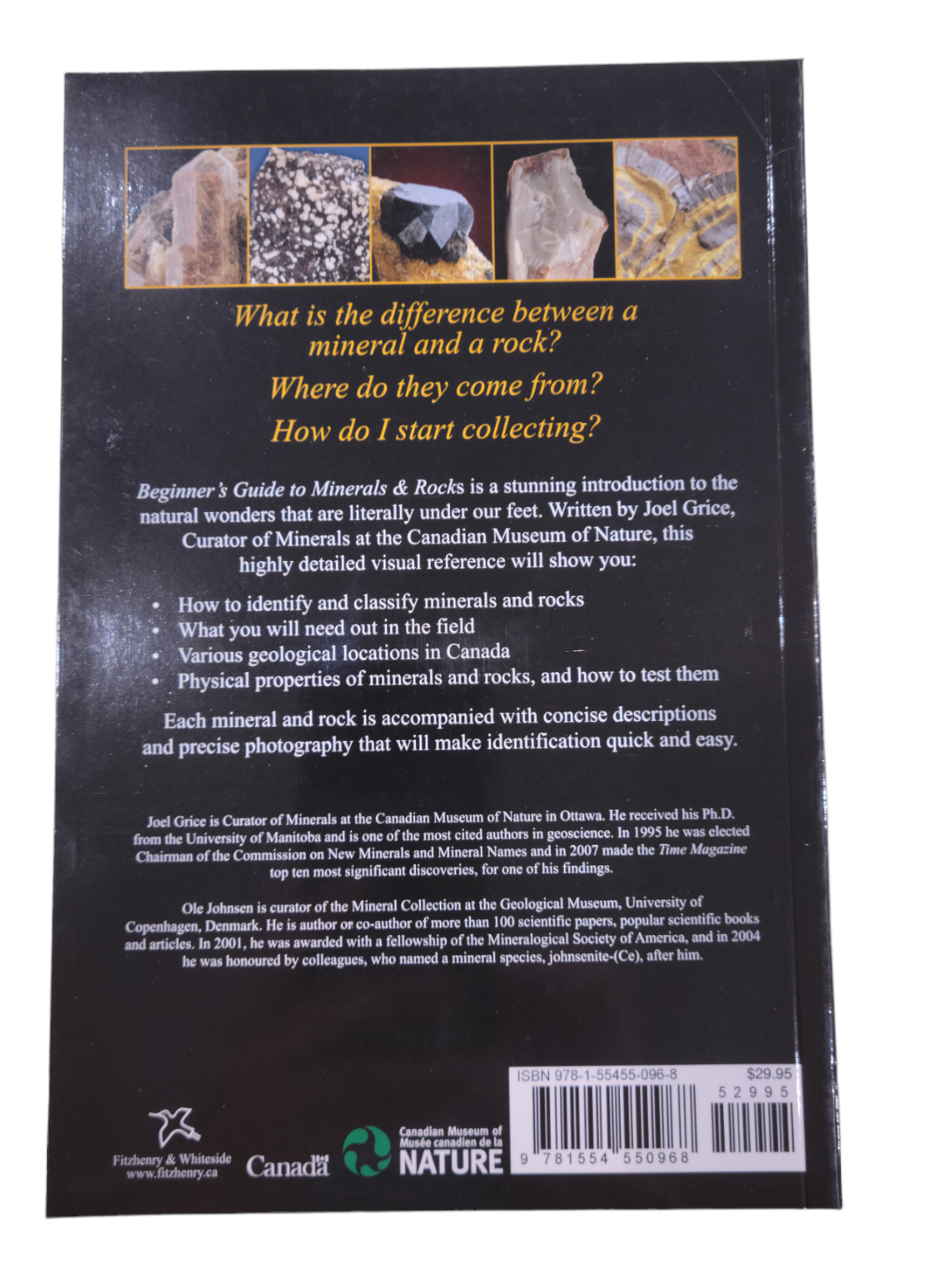 Lakeside Gems Inc.
Beginner's Guide to Minerals & Rocks
Sale price
$29.95 CAD
Regular price
What is the Difference between a mineral and a rock?
Where do they come from?
How do I start collecting?
Beginner's guide to Mineral's and Rocks is a stunning introduction to the natural wonders that are literally under our feet. Written by Joel Grice, Curator of Minerals at the Canadian Museum of Nature, this highly Detailed visual reference will show you:
How to identify and classify minerals and rocks 
What you will need out in the field 
Various geological locations in Canada
Physical properties of minerals and rocks, and how to test them. 
Each mineral and rock is accompanied with concise descriptions and precise photography that will make
identification
  quick and easy.