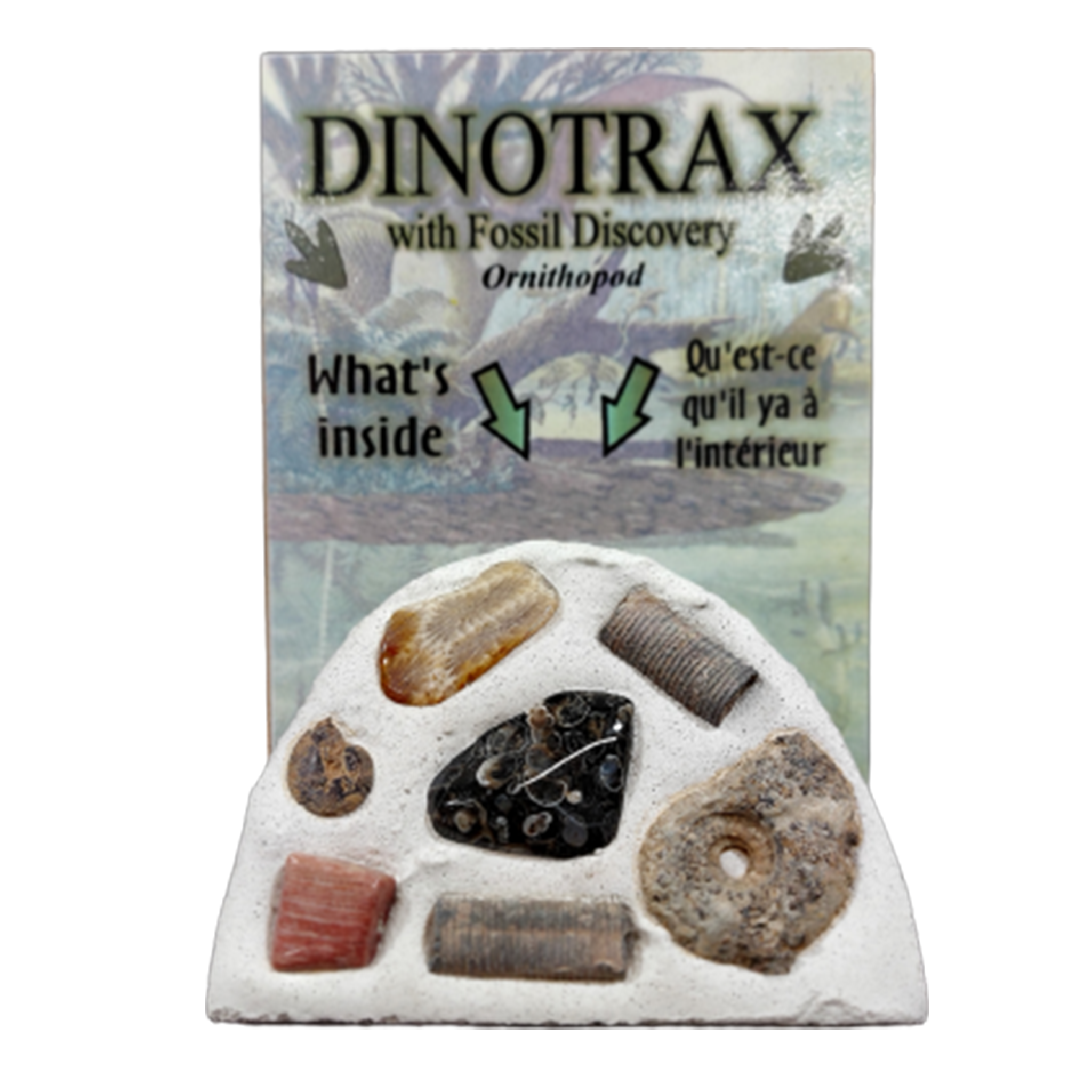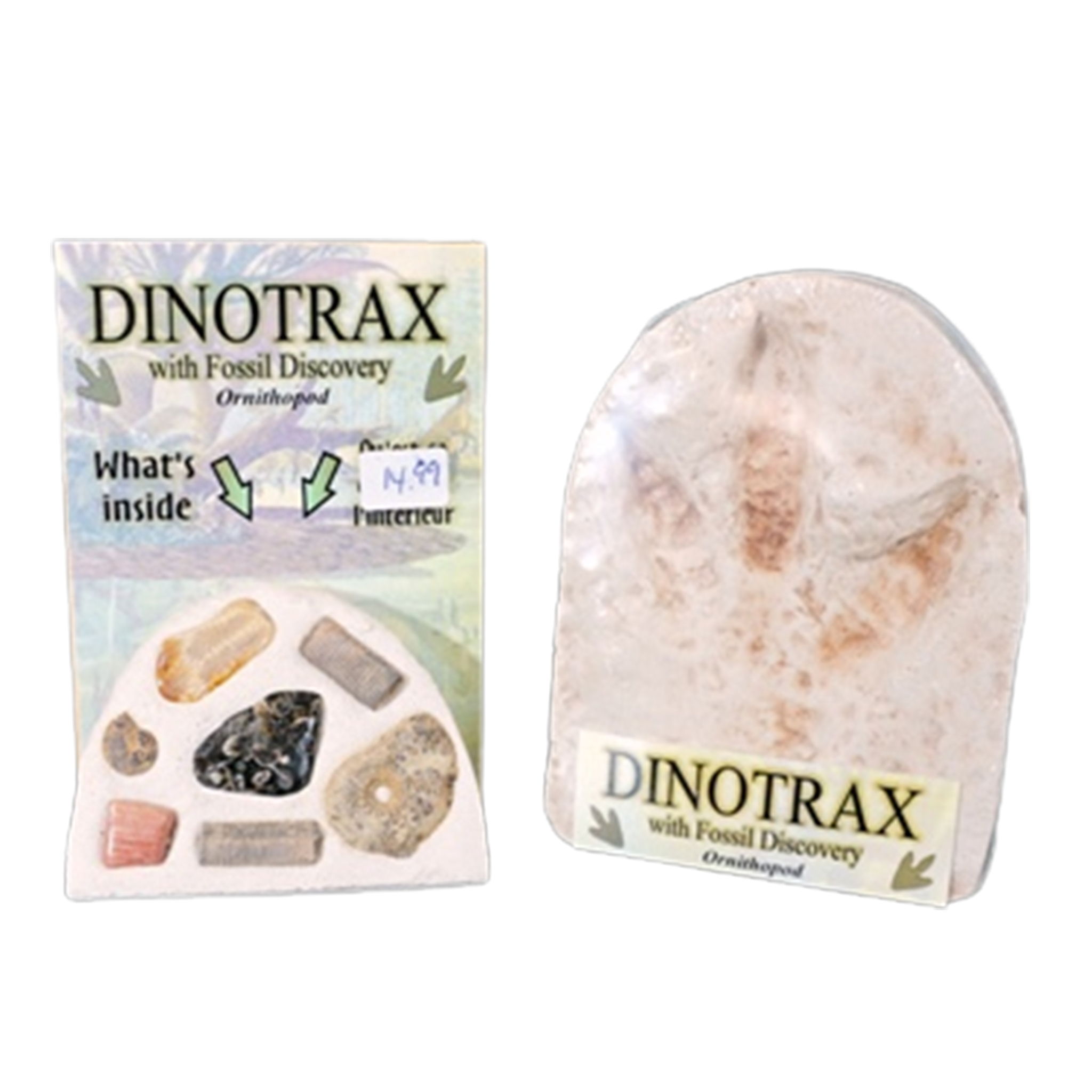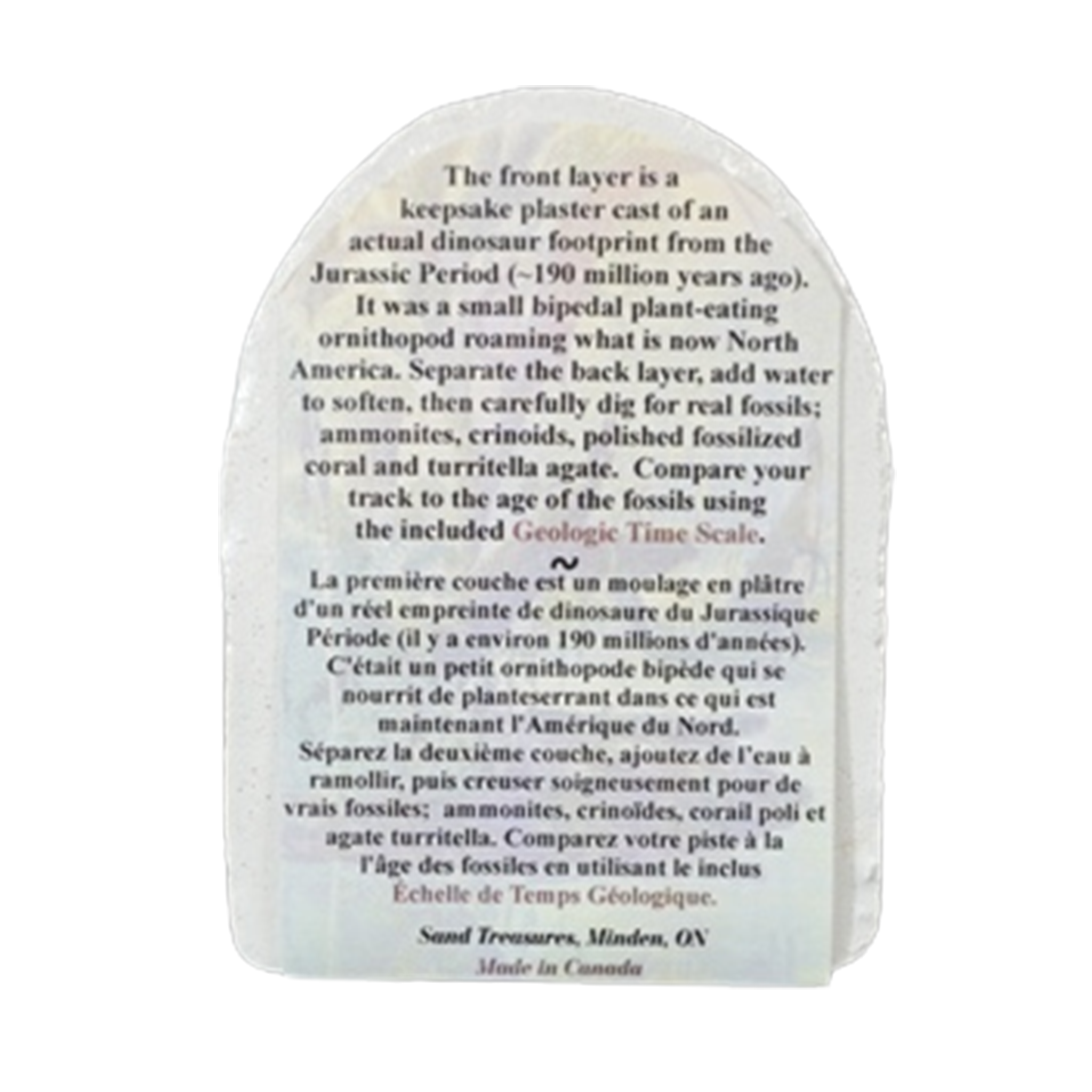 Lakeside Gems
Dino Trax Dig it Out Treasure
Sale price
$14.99 CAD
Regular price
The front half is a plaster cast keepsake of an actual dinosaur footprint from the Jurassic
Period (~190 million years ago). It was a small bipedal plant-eating ornithopod roaming what is now North America.
Add water to soften the second half, 
then carefully dig for real fossils; ammonites, crinoids, polished fossilized coral and turritella agate. Compare your track to the age of the fossils using the included Geologic Time Scale.