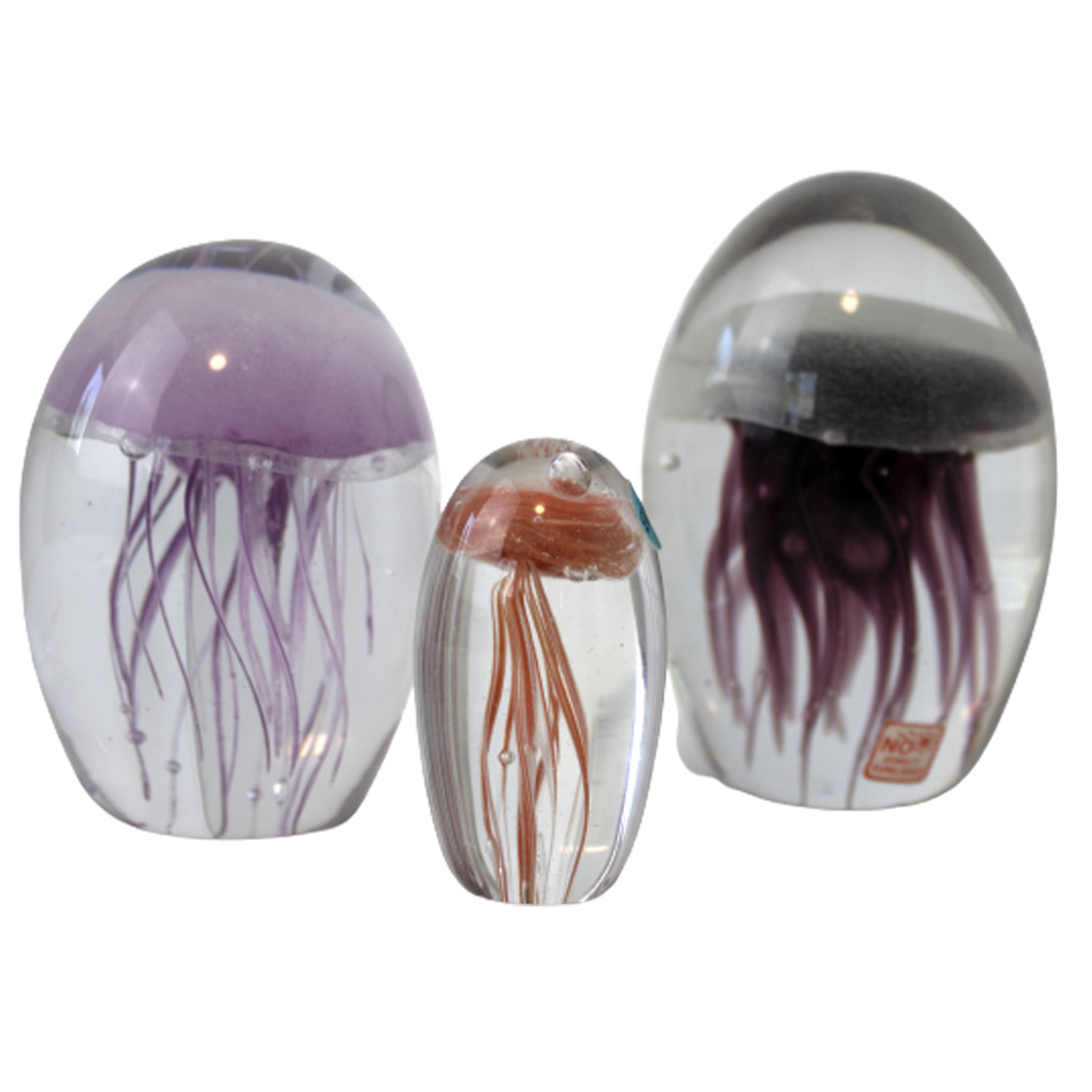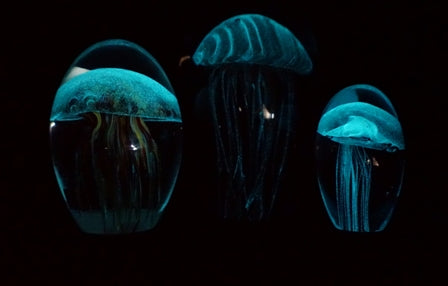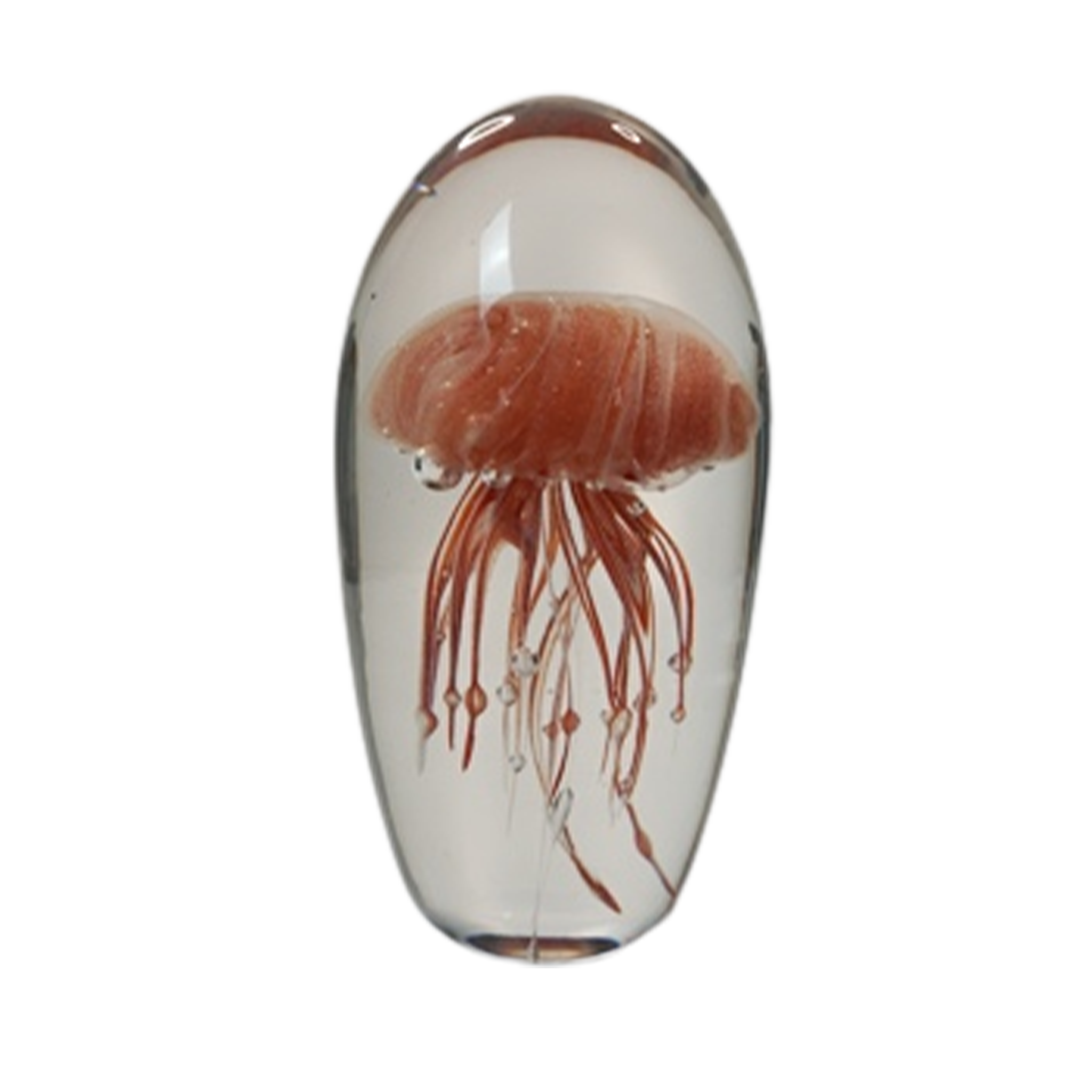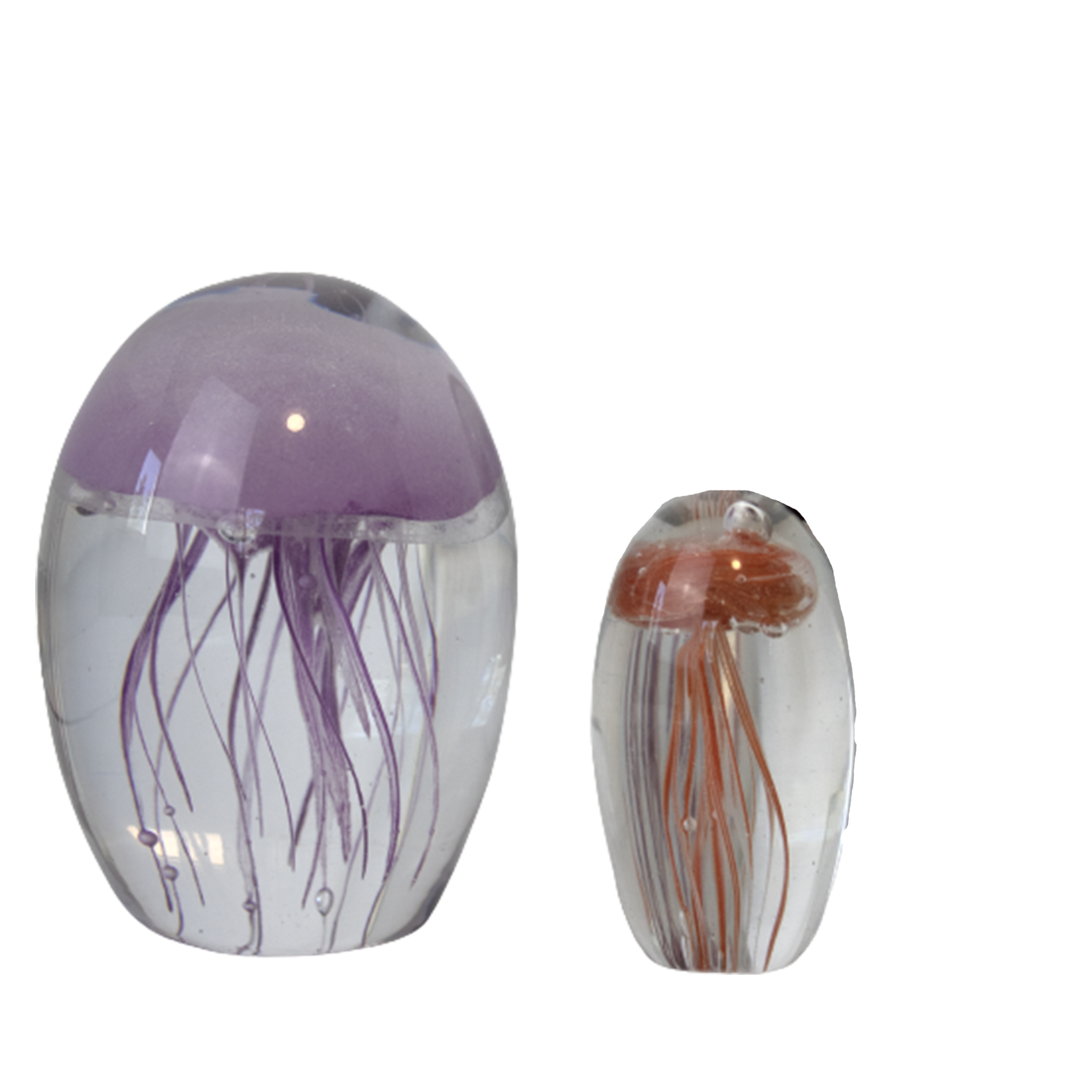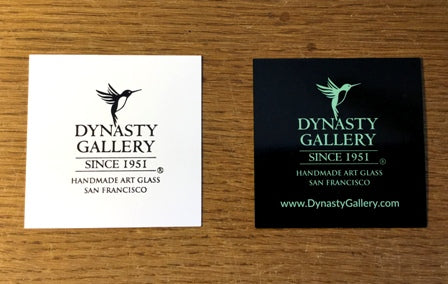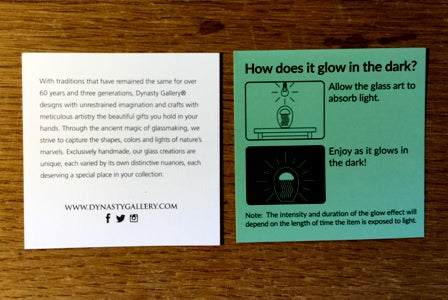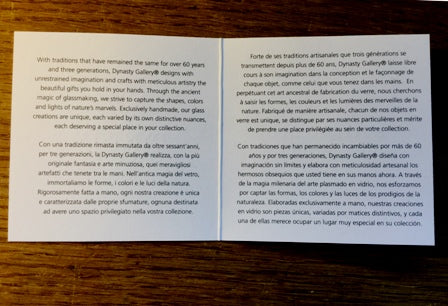 Lakeside Gems
Jellyfish Handmade Art Glass
Sale price
$38.00 USD
Regular price
The appearance of a delicate jellyfish captured in glass. This exclusive handmade art glass product is produced by Dynasty Gallery of San Francisco. We have three sizes, in red, white, blue, and multi-colour, all which will glow in the dark.
Small:  ~8 cm (3") high,    Medium: ~12 cm (4.5") high,     Large: ~17 cm (6.5") high.
Charge the glass by allowing it to absorb light. The intensity and duration of glow effect will depend upon the length of the time the glass is exposed to light. Do not leave in direct sunlight for extended periods of time.