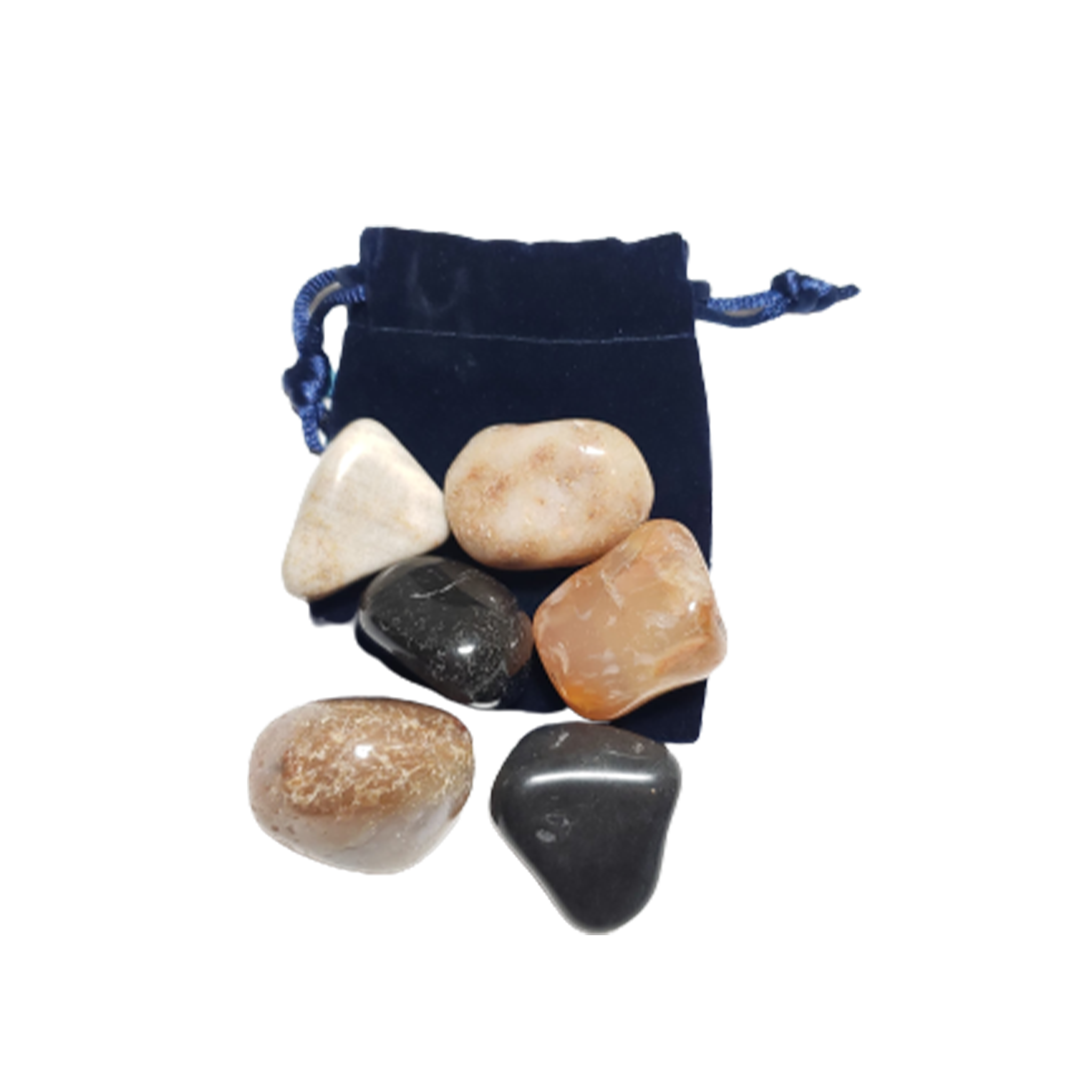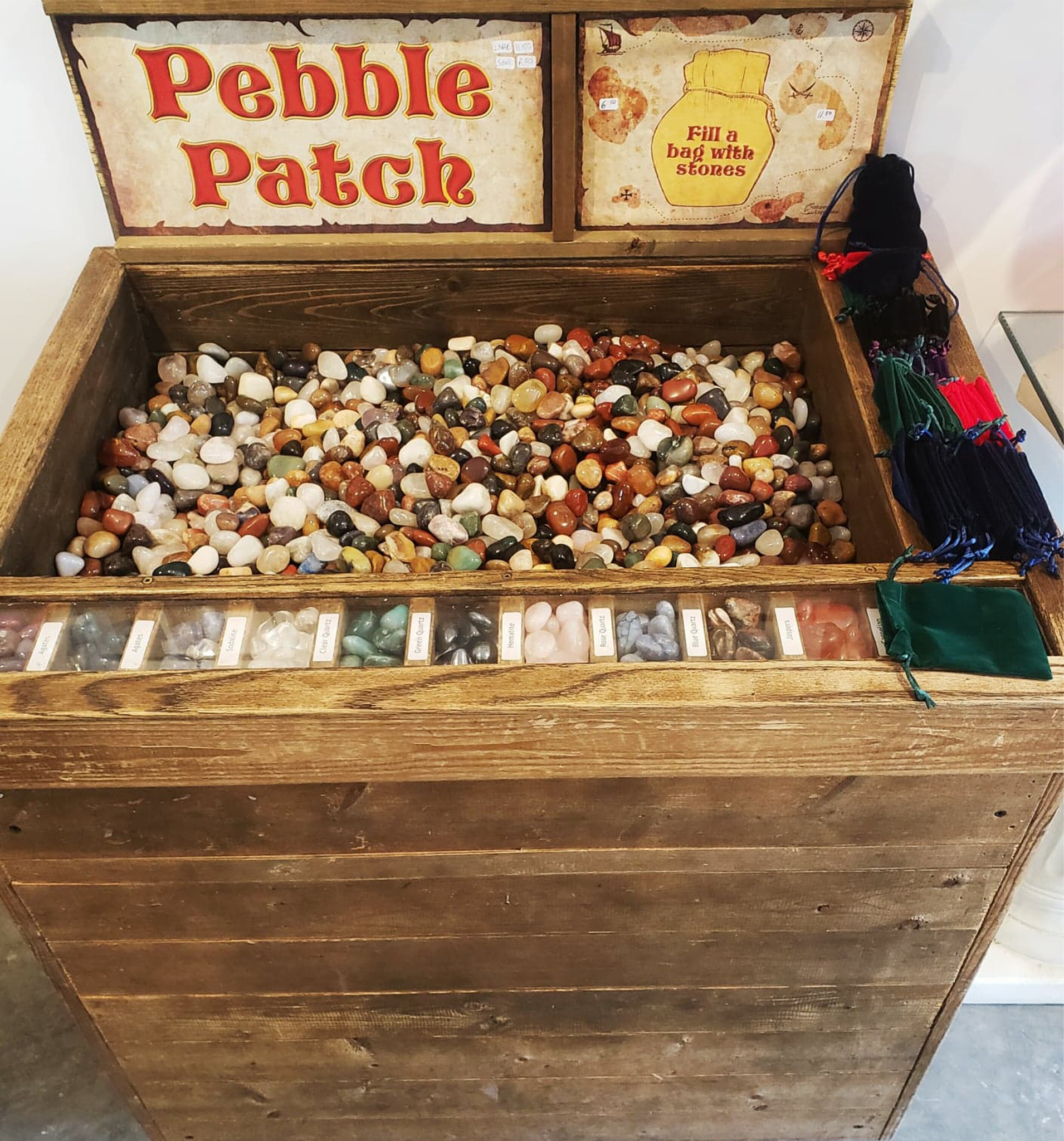 Lakeside Gems
Pebble Patch Pouch, Small Assorted
Sale price
$6.00 USD
Regular price
Those who have visited our shop have enjoyed the pebble patch first hand... Here is a way to take a bit of the pebble patch home with you, and your bag will be handpicked by Linda Bast herself! Perfect for those starting their collection or for little ones!
These polished semi precious gemstones and minerals are packaged in a velvet bag. In the small pouch you get approx 6-8 stones enclosed. 
Find a mix of agates, different kinds of quartz, carnelian, citrine, amethyst, aventurine, hematite, jasper and more!
Also perfect for gifts, and an interesting way to see which stones choose you!